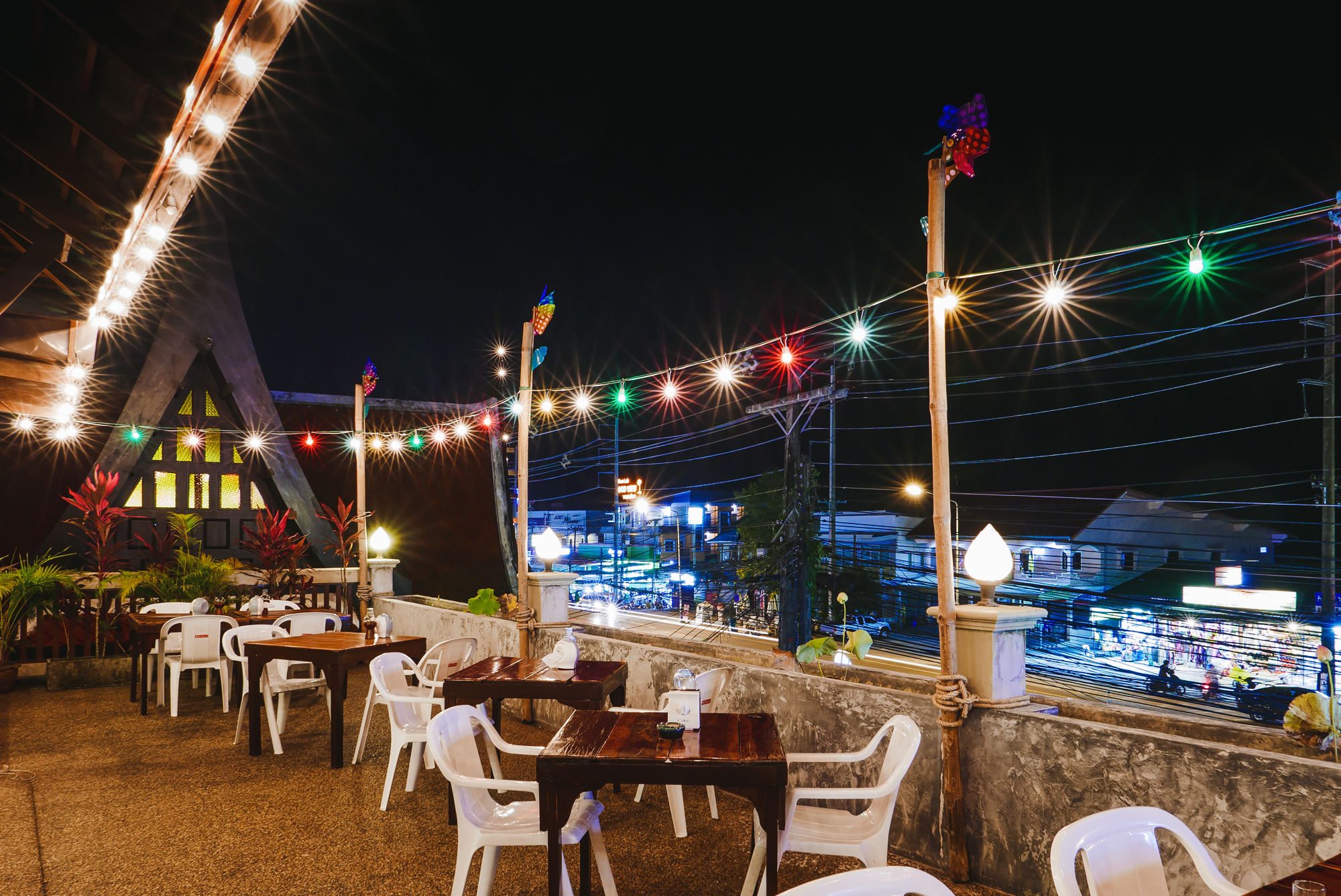 OUR RESTAURANT
»Khaolak Seafood Family House« is a family run place which offers you full service. Our restaurant is built over 2 floors and is designed in a tropical style. In the daytime you can enjoy a variety of meals & drinks on the 1st floor. In the evening the restaurant on the 2nd floor opens up at 6pm and you can sit on the terrace in a relaxed atmosphere, looking over the main street of Khao Lak and watch the beautiful sunset. Our restaurant is generally open daily from 8am to 10pm.
By the way - children are very welcome! We offer special seats for our small guests and have a variety of dishes suited to their needs. Just ask our staff if you need anything...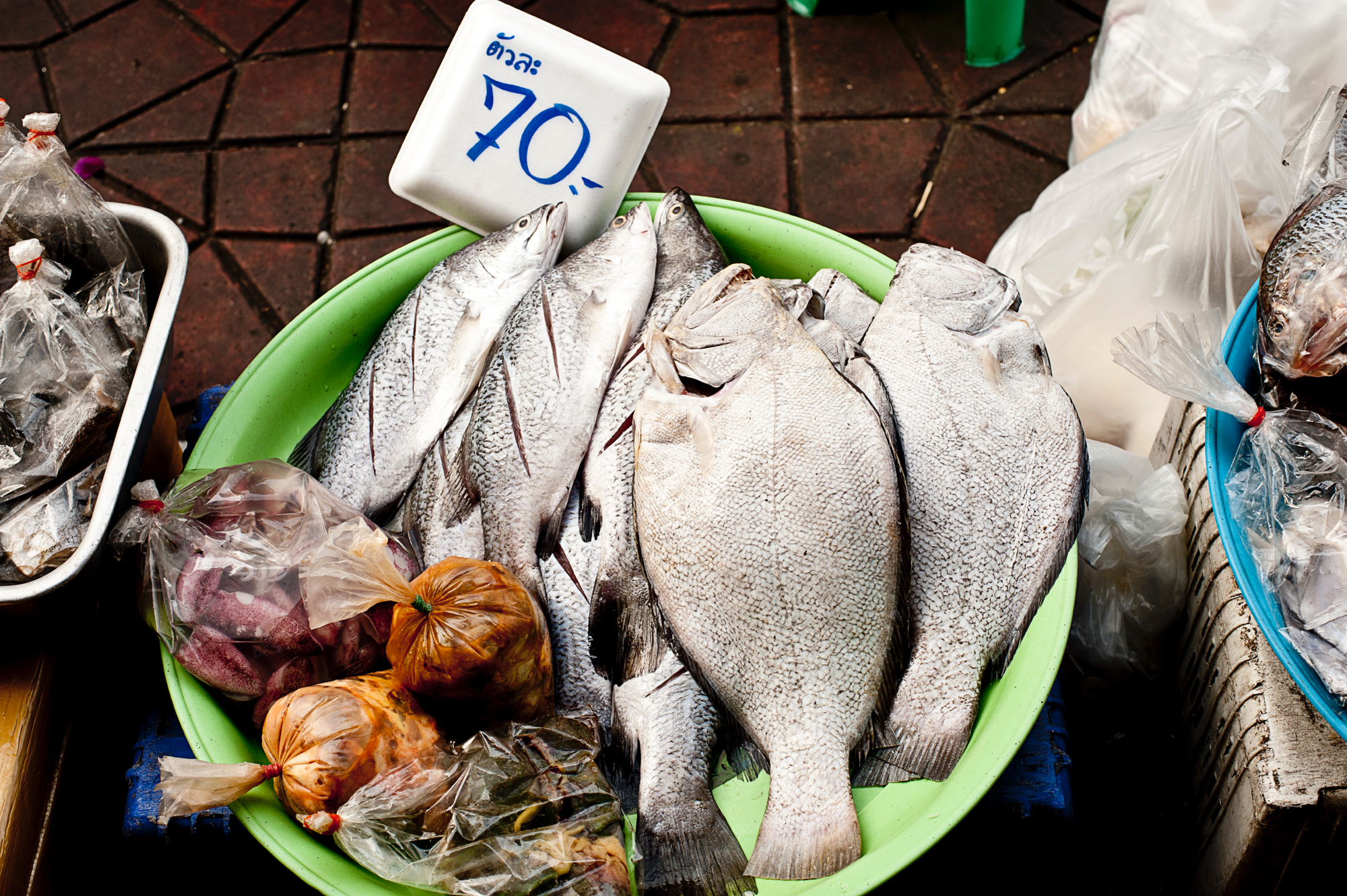 Everything we cook we prepare with ❤️ from fresh produce of our local markets and merchants in the direct vincinity. Unlike many other restaurants in the area we use no additives, no preservatives and no glutamate. If you have special dietary wishes or needs please inform our staff and we will try to accomodate you as much as possible.
»BARRACUDA IN BANANA LEAF«
People from all over the area come to our restaurant to enjoy our specialty: a fresh barracuda filet steamed in a recently chopped banana leaf with a combination of herbs and spices. Try it yourself and be prepared to order it not only once.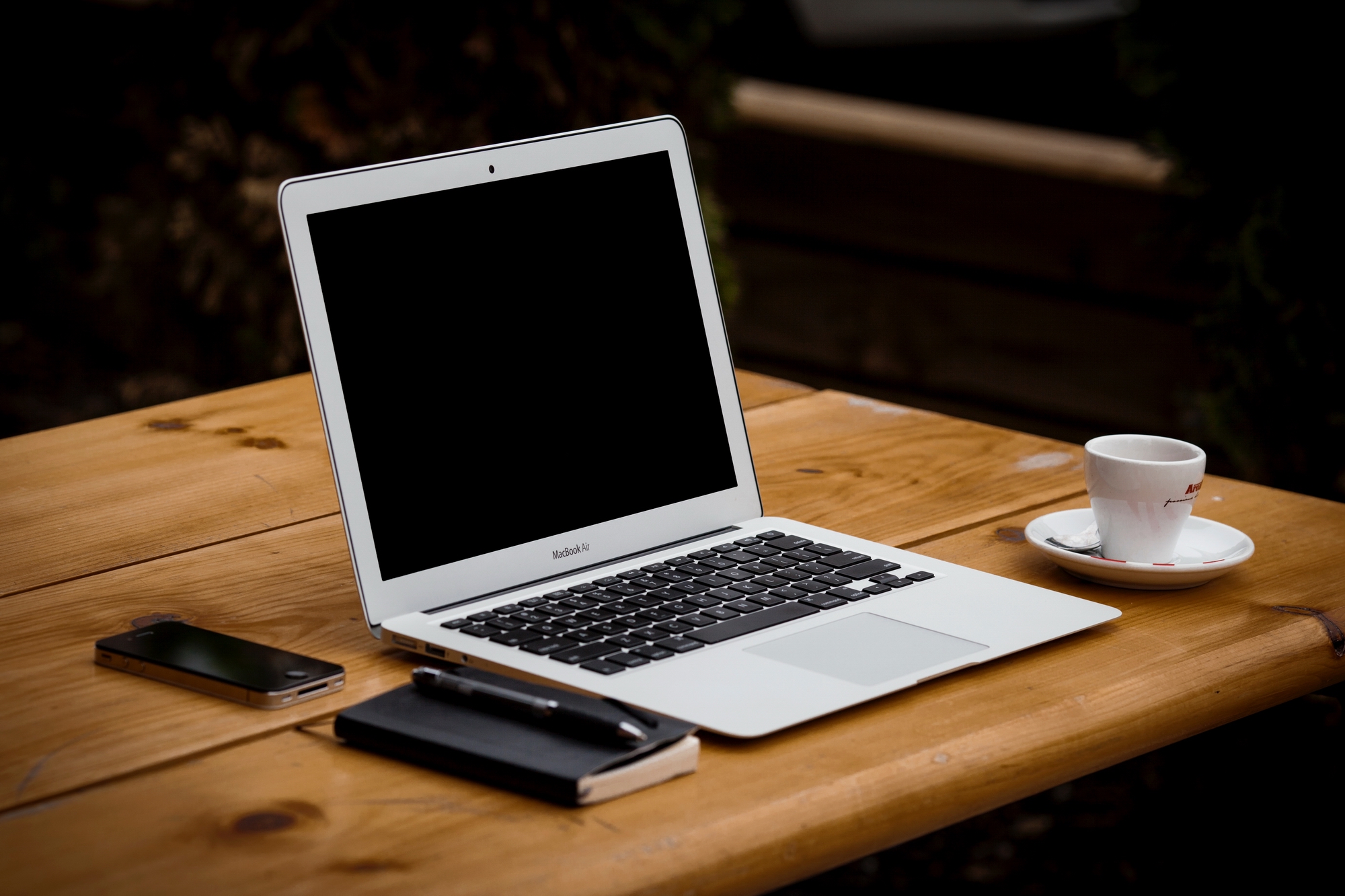 Throughout the 2 stories of our restaurant you have free wi-fi so you can keep in touch with your loved ones at home or to plan your next trip in the region.